Housefly and Tick Repellant with Eucalyptus Effect Plant Extract
Chrysamed Bistop is a water-based, herbal repellent and it is produced nanocapsule technology.
It is extremely effective against fly and tick species.
Active ingredient of Chrysamed Bistop is eucalyptus oil (Eucalyptus citriodora oil).
This active ingredient of natural origin is derived from the oil of the Eucalyptus citriodora tree, a natural and edible resource that grows in various parts of the world. It is effective against insects, disturbing bugs and ticks.
Eucalyptus oil has been passed very tight safety and efficacy tests. There is an important amount of data for the human skin that supports safety for use, especially in kids and babies.
This herbal active ingredient of the Chrysamed Bistop is turned into the medicine that protect you and your childrens.
According to World Health Organization, 17 percent of all infectious disease worldwide consist of diseases caused by stings or bites of arthropods such as infected mosquitoes, ticks and sandflies.
Take precaution for your own health and your children's health and use the repellent that protect you confidently.
It provides effective protection with Eucalyptus oil extract against fly and ticks for up to 6 hours without irritating your skin.
Does not stain on clothes.
It can be used in babies older than 2 month. Also convenient for sensitive and allergen skins.
Does not to lose its effect outdoors and in sunlight.
It is practical to use thanks to spray format.
Does not include propellant gas, it is water-based.
Check Out Our Other Chrysamed Products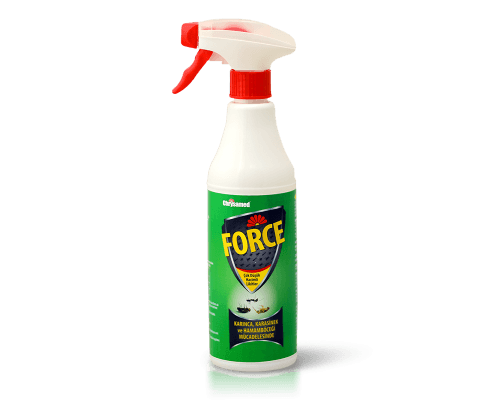 Chrysamed Force
Water-based insecticide against ants, cockroaches and flies
Chrysamed İnsektisit
Wide spectrum water-based general insecticide
Chrysamed Bug-Ex
Water-based effective insecticide against bed bug